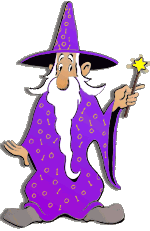 The
program is a hardware control program that evolved during the process of doing several hardware projects. It features basic commands that allow you to interact with the hardware (peek, poke, in, out) and commands that make your life easier (define macros, loop control).
Features
.
provides a shell alike interface that supports scripts and a lot of internals. The internal functions include:
Applications
Currently
is being used for the following applications:
can satisfy application specific requirements. The source code contains several such "ad-hoc" files that support various of our applications. For you they probably only serve as examples.
Howtogetit
The current version is 1.4. The package is not available for ftp. It is available on the web here:

Portability
.
was originally written using DJGPP on the <ugh> DOS platform. It currenlty runs on DOS, Linux, SunOS, HPUX and Irix. I'd appreciate a note from you if you are successful in "porting"
to another OS or machine. For example we once had it running under Turbo C. If the changes are "clean" (i.e. won't hinder 32 bit operation), I wouldn't mind putting the diffs back in again.
---