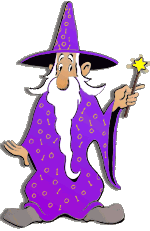 Why you won't blow up your par port.
For the technically inclined that want to tell me I'm wrong: Original TTL (but only a very small percentage of those running linux will have such an old parallel port) was rated at 2ma at 2.4 volts. If you try to hook up a LED to that, you will indeed exceed specs of the chip. However the specs say max 2ma for a good reason. The reason being in this case that they won't guarantee you that they will deliver at least 2.4 volts (the lowest level that TTL is guaranteed to see as a high level). If you try to draw 14ma from a TTL port (LED + 200 ohms resistor), you will most likely draw only 3 ma. Output voltage will drop to 2V (resistor drop 0.6V, 200ohms -> 3 ma). You will dissipate about 9 mW in the output stage of the chip. You should start to worry if this goes above 60mW (0.5 W for 8 outputs). A Cypress databook states that you're allowed to short one output at 85 mA for up to a second. (that's 425 mW). The Cypress manual further states that for their dip packages (we're talking old TTL here) the max junction to ambient (with no airflow) thermal resistence is about 100 C/W. At 0.5 W we'd get about 50 degrees temp rise. Max junction temp is about 120 degrees. This leads to max ambient temp of 70 degrees. I don't think your computer is healthy (or going to stay that way :-) if you have 70 degrees ambient and no airflow.....

summarizing, I'd say that according to the specs I have you're safe if you stay below 20 ma in your LED. If you're scared though you can also get a high yield LED, which works just fine at 2 ma.
---